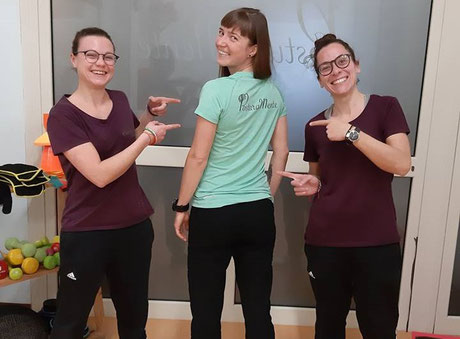 So, for a month now I've been living in Palermo, Sicily and I thought I'd share why am I here 🌴
Last spring a friend of mine told me about an exciting program - Erasmus for Young Entrepreneurs (EYE). So basically if you have a company younger than 3 years, you can apply and find a host with more experience in your field. Then you go to them and work together. Erasmus will give you scholarship and that's how easy it is. (Check it out - applying much recommended). So I applied and didn't find anyone in fitness field.
Then, just a few days before I started work at TransferWise, I got an email from an agency in Sicily proposing a host in Palermo 🍊. It was just what I was looking for and we agreed. Fortunately, I work at the coolest company ever, so TransferWise allowed me to work remotely for 2 months so that I could have this awesome experience. So grateful for that! (Thanks, Dom)
Everything about the program and my stay here has been so much better than I ever expected. My host PosturaMente mainly focuses on postural (lumbar/cervical) issues and works with people in all ages. What I've seen, from ages 3 to 92. So needless to say, I'm learning a lot and have gotten relief to my own upper back and neck issues as well (all caused by too much sitting) - thanks to the postural gymnastics classes.There is a wide variation of people with different backgrounds who have found their way to this center and gotten help. I really like the mindset and principles Agnese and Marilisa have - that everything is related and you have to look at the body as a whole and that so many issues just come down to breathing and letting go of the "problem" in your head.
But what do I do here? They also have a class for people who want to improve their overall fitness level. That's where I come in. I help them develop a program for conditioning/strength trainings and teach technique of various exercises. The co-operation process has been very organic and natural and I really enjoy doing personal training sessions to my awesome hosts. It's just great. I guess I got lucky to have found them because it's amazing how welcomed I have felt from day 1.
I have to say that after a rather stressful year 2018, I really needed a break and to get away from having 90% of my days fully scheduled to the minute. Working 2 jobs and dealing with stress is a bit too much and I knew from the beginning that it won't be sustainable. 
Now I feel like myself again - I have time to workout myself, to read books, cook, sleep 8-9h each night and each week I have a completely off day as well with nothing scheduled. That's how it should be. I feel great, my stress level is as low as possible, I feel rested and I can see my body recovering from the stress as well. I'm healthy, rested and full on energy. And I guess the weather here is helping as well ☀️ But to get here, I had to remove myself from my regular environment.
If you haven't signed up for EYE yet, do it!